Products & Services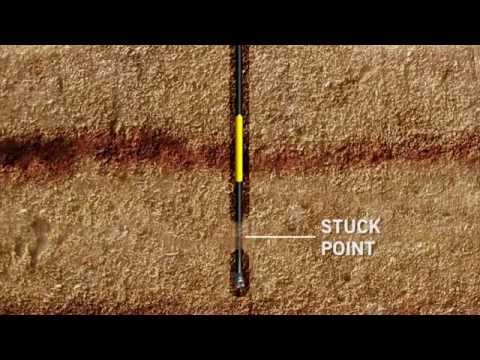 Watch Our Video
Cougar DJ-6 Hydra-Mechanical Drilling Jar

The Cougar DJ6 Drilling Jar is one of the toughest and most durable jars in the oil industry. Designed and operated in and for a wide range of applications, this jar is ideal for directional, horizontal and deep hole applications both on and off shore. With its reliable, state-of-the-art design, the Cougar DJ6 Drilling Jar is a proven performer worldwide.
Simple Two-Way Operation
The two-way action of the jar gives the operator the ability to work the jar both upwards and downwards. The mechanical latch assures the operator that the jar will not accidently fire while tripping or making connections.
The hydraulic operation upwards allows the customer to utilize pipe stretch to assist in the jarring performance and use the drill collar mass to assist in the jar impact. The jar can be pulled harder to give greater impact or pulled lighter to give a lesser impact. The downward jarring is achieved mechanically by overcoming the downward lock setting, thus allowing the operator to fire the jar downward using the string weight above the jar in a hammering manner.
---
Applications
To free stuck pipe or other drilling assembly components
High-impact operations
Standard and high temperature operations
Features and Benefits
Jar can be operated in both directions.
Not affected by torque, no safety clamp required.
Mechanical latch will eliminate premature firing of the tool. The jar will not fire unexpectedly while tripping or making connections.
Hydraulic delay is not affected by hole temperature or by long-term jarring.
Standard operating temperatures up to 250°F (121°C). Special seals are available for operating temperatures up to 450°F (232°C).
---
Specifications
3.1/2 (89)
1.1/8 (29)
19 (5.8)
400 (180)
0-36,000 (0-160,000)*
54,000 (240,200)
195,000 (890,000)
4.9 (17.8)
5,000 (6,700)
4.3/4 (121)
2.1/4 (57)
18 (5.5)
800 (360)
0-45,000 (0-200,000)*
84,000 (370,400)
380,000 (1,690,000)
11 (71)
17,000 (23,000)
6.1/2 (165)
2.1/2 (63)
18 (5.5)
1,300 (590)
0-110,000 (0-500,000)*
156,000 (690,400)
685,000 (3,110,400)
16.8 (108.4)
40,000 (54,250)
6.3/4 (171)
2.5/8 (66)
18 (5.5)
1,430 (650)
0-110,000 (0-500,000)*
179,000 (790,400)
625,000 (2,780,000)
18.7 (120)
43,000 (58,300)
8 (203)
2.13/16 (71)
20 (6.1)
2,040 (925)
0-130,000 (0-600,000)*
291,000 (1,290,400)
1,150,000 (5,110,550)
28.2 (181.9)
68,000 (92,200)
9 (229)
2.13/16 (71)
22 (6.7)
2,660 (1,210)
0-145,000 (0-650,000)*
361,000 (1,600,600)
1,500,000 (6,670,200)
33.2 (214.2)
121,000 (164,000)
9.1/2 (241)
2.13/16 (71)
20 (6.1)
3,150 (1,430)
0-145,000 (0-650,000)*
361,000 (1,600,600)
1,500,000 (6,670,200)
33.2 (214.2)
141,000 (191,000)
* Down lock loads will typically be 60-70% of the up value
Download Technical Data Sheet