Olio & Tasman Oil Tools Joint Venture
Tasman Oil Tools Group ("Tasman") and OLIO Resources Sdn Bhd ("OLIO") are pleased to announce the launch of a new Joint Venture entity, OLIO Tasman Oil Tools Sdn Bhd ("OLIO Tasman"). The venture (an OLIO subsidiary) combines the resources, expertise and capacity of both Companies, to supply Drilling Rental Tools, Wellbore Clean Up and Pressure Control Solutions to the South East Asian region.

OLIO Tasman will capitalise on the strengths and expertise of the two Companies within the growing South East Asian Oil and Gas market. It combines Tasman's strong global reputation, experience and asset holding with OLIO's technological integrated oilfield solutions within South East Asia.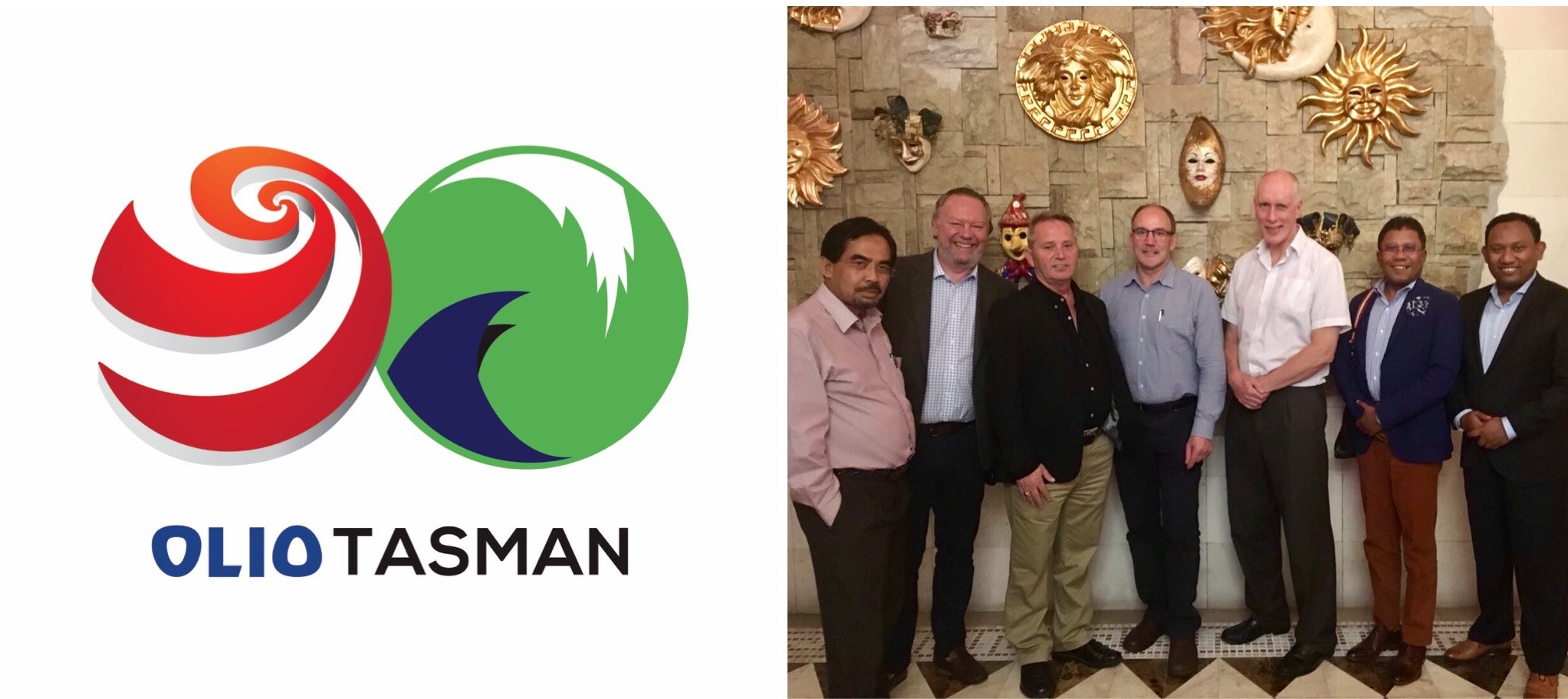 Eric Hook, CEO of Northbridge Industrial Services plc commented:
"This is a very important step for Tasman and Northbridge in general. It shows that, even during the downturn, we are expanding our geographical offering, with South East Asia forming a bridge between current Tasman activities in Australasia and the Middle East. OLIO provide an excellent partner for us, with some key contracts in place and we look forward to a long and prosperous relationship with them, sharing key assets and skills to provide first-class service to our customers."
Dato' Ramli Md Nor, Group Executive Chairman of OLIO stated:
"We are delighted to be working with Tasman in this new venture and see this as a pivotal step to OLIO being able to offer some real value, in our home and surrounding markets, whilst strengthening our ability to provide world class services. We are increasing our local and regional content to service our markets, with high focus on quality, health and safety and driving up the industry standards, to the benefit of our valued clients."
About Tasman Oil Tools
Tasman (a subsidiary of Northbridge Industrial Services plc) specialises in the rental of drilling tools suitable for use in onshore and offshore oil and gas drilling, coal bed methane and geothermal drilling operations. The company offers a broad range of drilling equipment, services, support products and the provision of offshore and in-house specialised services, as well as the servicing of client-owned equipment.
Since it began in 1980, Tasman has grown and developed an understanding of their client requirements, which drives their philosophy of operational excellence in the Australasian and Middle East oil and gas markets, from their locations in New Zealand, Australia, United Arab Emirates, Qatar and Egypt.
About OLIO Resources
Since its inception in 1995, OLIO has built a reputation as an Integrated Solutions Provider in the Petrochemical, Oil & Gas and Power industries. OLIO's focused investments in capacity and capability building within the South East Asian region drives a strategic growth, sustained within the following Core Business: Drilling & Oilfield Services; Well Services; Process, Mechanical & Electrical; Floaters Solutions; and Water Systems.
Clients who engage OLIO's services in their upstream oil & gas activities are PETRONAS and their Production Sharing Contractors (PSCs) in Malaysia, namely PETRONAS Carigali, Shell, ExxonMobil, Murphy Oil, Petrofac, Hess and Repsol (previously Talisman Energy); while OLIO's clients who engage in downstream oil and gas processing activities consist of chemical and petrochemical plants, gas processing plants and oil refineries.