Health & Safety Bulletin – Lock Out / Tag Out – Aug 17
Lock Out / Tag Out (LOTO) is the process established to lock out and tag malfunctioning equipment until is repaired and tested for safety. LOTO maintains a "Zero Energy State" in malfunctioning equipment before and during repairs.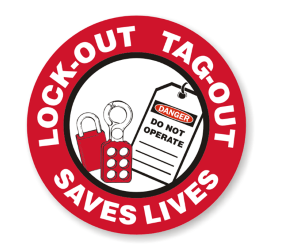 LOTO Procedures:
Identify potential hazards
Notify all affected employees
Turn OFF all operating controls
Isolate all energy sources
Lock Out all switches and energy controls
Test the operating controls and ensure machines will not operate
Return all operating controls to the OFF position after the test
Perform required task
Remove Lock Out devices only after the equipment is fully assembled and repaired.